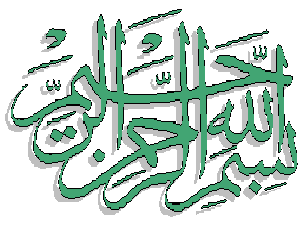 "In the name of Allah, Most Gracious, Most Merciful"

"Peace and blessings of Allah be unto you"
---
Islam is the religion followed by muslims all around the world. It is also the fastest growing religion in the world. You can find a lot of information about Islam from these interesting links.

---

---
AN INTRODUCTION TO ISLAM
---
---
---
---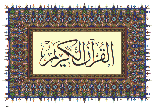 ---
THE HOLY QUR'AN ONLINE
---

What is the Quran?


Quran in Arabic


Yusuf Ali translation


M.H.Shakir's translation


Quran Word Search


Albanian Translation


Bangladeshi Translation


Bosnian Translation


Chinese Translation


Dutch Translation


Finnish Translation


French Translation


German Translation


Indonesian Translation


Italian Translation


Japanese Translation


Latin Translation


Malaysian Tafseer


Persian Translation


Russian Translation


Spanish Translation of the Quran


Swahili Translation of the Quran


Tamil Translation


Thai Translation


Turkish Translation


Urdu Translation


Meaning of the Quran


Topic Index of the Quran


Rules of Memorizing the Quran


Audio Recitation of the Quran


The HyperQur'an Project


The Bible, Quran and Science

---
---

---
THE HADEETH ONLINE
---

Seal of the Prophet


Sahih Bukhari


Sahih Muslim


Sunan Abu-Dawood


Malik's Muwatta


500 Hadith


Prophet Muhammad's last Sermon

---
---

---
SOME ISLAMIC ARTICLES AND DISCUSSIONS
---

Prophethood in Islam


TheFinality of Prophethood

---
---

---
MUSLIM STUDENT ASSOCIATIONS AND OTHER GROUPS
---

Muslim Student Organizations in US/Canada


Masajid's and Islamic Societies in the US


Masajid's and Islamic Societies in Canada


Islamic Schools in North America


Islamic Financial Institutions in US


Islamic Relief Organizations in US


University of Wales Cardiff


University of Newcastle


Cambridge University

---
---

---
BOOK SELLERS, MAGAZINES,PERIODICALS ETC
---

Islamic Books-Worldwide list


International Institute of Islamic Thought Catalog


AWAIR (Arab World and Islamic Resources)


Islamic Education and Muslim Home Schooler Resources


Tahrike Tarsile Qur'an, Inc.


Islamic Books and Tapes Supply


Dar Al Kitab Al Arabi


Islamic Dawah Center Publications


MSA publications


---
---

---
SOME OTHER GOOD LINKS TO ISLAM
---

ISLAMIC EVENTS


ISLAMIC-Q&A


Islam Internet Resources


Hear Ahmed Deedat's voice (Comparitive religion)


Sunnah of Muhammad Page


ICB Islamic Audio Studio


Mosques Around The World


Muslim Prayer Timings


Gregorian-Hijri Date Converter


Masjid Addresses in Canada


Islamic Educational And Muslim Home School


MPAC Net Activist Resource Center


Muslim Womens Page


Radio Al Islam


Yahoo Search Results

---
---
This page has been viewed
times..
---
---
---
TABLE>